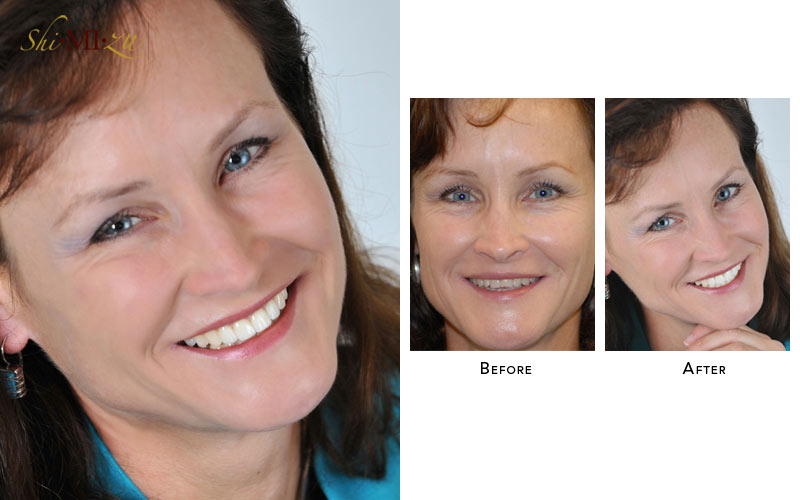 Teeth discoloration treatment
Restore whiter teeth color
Liza is a friend of one of our patients that just finished her smile makeover. She did not like her discolored teeth, but she also wanted her smile makeover treatment very conservative. We did four veneers on the upper front teeth, and others, including canines, were untouched. She loves her new smile with minimum intervention.
Dr. Shimizu has completed hundreds of smile makeovers. His experience means less hassle for you: He will attach your porcelain veneers correctly the first time, giving you a new smile that will make you look and feel more attractive..
Giving people the smile they want is our passion!
About Us
Dr. Shimizu is an accredited member of the American Academy of Cosmetic Dentistry. There are only 404 dental professionals worldwide (Only six in Houston area) as of 2020 who have achieved this prestigious honor.
Our Contacts
11757 Katy Freeway, Suite 960, Houston, TX 77079