Giving people the smile they want for over 20 years
Meet Dr. Shimizu, an award-winning dentist. Our office is dedicated to patients and family-focused optimal health to help you keep your teeth for life. He has been in 20 years service specializes in cosmetic dentistry.
Dr. Shimizu graduated from Loma Linda University in California in 1997 after 7 years of practice in Japan and continued his advanced post graduate training in Prosthodontics, a specialty in the restoration and replacement of teeth. He has helped many patients to improve the appearance and the functionality of teeth, gums, and or bites.
His dental treatment approach and methodology is to save as much as the teeth structure while improving dental aesthetics in color, position, shape, size, alignment, and smile appearance.
I received my Accredited Member status in Boston of May 2011. There are only 6 accredited dentists in the Houston area that have achieved this status. It was a long and tedious process but well worth the investment to ensure my patients get the best treatment and latest technologies in cosmetic dentistry.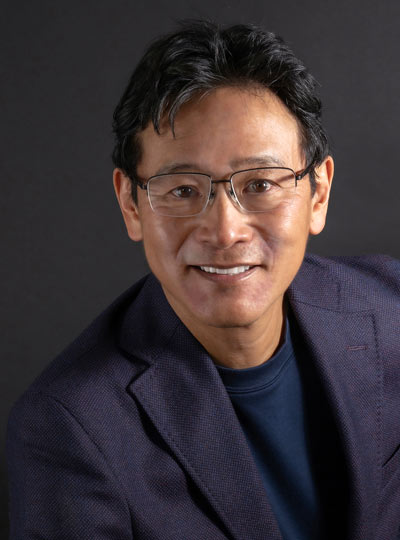 Dr. Shimizu holds the American Academy of Cosmetic Dentistry accredited member status.
The American Academy of Cosmetic Dentistry (AACD) and its members are dedicated to advancing excellence in the science and art of cosmetic dentistry. The AACD and its membership demonstrate the highest standards of ethical conduct and patient care by always practicing responsible esthetics.
Through AACD publications, scientific sessions, lectures, and workshops, these dental professionals are constantly apprised of the newest techniques and materials used to advance cosmetic dentistry, and stay on the cutting edge of ever-improving technology.
AACD member professionals care enough to research this information and bring it to their patients.
There are 419 accredited cosmetic dentists world-wide who have achieved this prestigious honor, having reached this achievement after completing a rigorous credentialing process including a written examination, oral examination, and the submission of clinical cases for peer-reviewed evaluation.
The American Dental Association
Texas Dental Association
The Greater Houston Dental Society
ICOI Fellowship
Dr. Shimizu is the sole recipient of the American Academy of Cosmetic Dentistry's People's Choice Award in the Houston area. He was featured during the American Health Front television program that was featured on channel 13 of the ABC network, showcasing his passion in the area of Full Mouth Rehabilitation and Aesthetic dentistry. This nationally televised educational program is an informative series on the latest advancements and techniques in health care today.
Related
American Health Front
Answer to cosmetic dentistry
About
Dr. Shimizu is an accredited member of the American Academy of Cosmetic Dentistry. There are 419 dental professionals worldwide (Only four in Houston) as of 2022 who have achieved this prestigious honor.