Straighten overlapping teeth without braces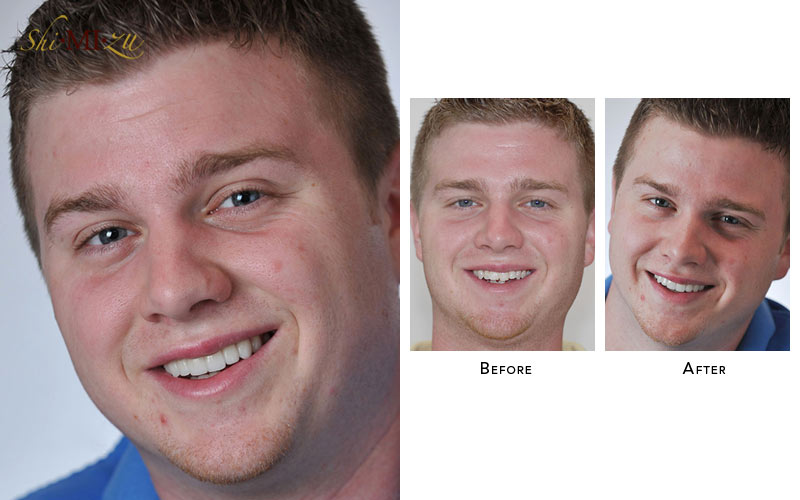 Straighten your teeth quickly
You can have straight teeth in one month
When a patient has overlapped teeth and wants to fix overlapping or misaligned teeth in a brief period, dental veneers can be a great alternative than Invisalign. The best cosmetic dentists can save the patients natural teeth by treating the overlapped teeth with minimally invasive porcelain veneers.
Ted is a Texan who wanted straight teeth. He wanted straight teeth without braces; he did not have time to wear braces or Invisalign retainers for the next year. He must also wear a retainer after Invisalign is completed; otherwise, dental problems may recur. Also, Invisalign can not improve the shape of the teeth. We placed eight minimum prep porcelain veneers on the upper and prescription minor orthodontics for the lower front teeth, then six veneers for his lower teeth to give him the smile he always wanted.
"To have the best cosmetic dentistry, I don't risk the health of your natural teeth." says Dr.Shimizu. He will attach your dental veneers correctly the first time, giving you beautiful and confident smile that you've always wished for.
Giving people the smile they want is our passion!
About Us
Dr. Shimizu is an accredited member of the American Academy of Cosmetic Dentistry. There are only 404 dental professionals worldwide (Only six in Houston area) as of 2020 who have achieved this prestigious honor.
Our Contacts
11757 Katy Freeway, Suite 960, Houston, TX 77079