Dear patients,
Appointments will be managed to allow for social distancing between patients. We do this to make sure that our infection control procedures are current and adhere to ADA, CDC, and OSHA recommendations. Less than half the usual number of patients will be seen in the operatory area at a time. Also, patients will be seated as far apart as possible, as we are striving to see one patient at a time. We will do our best to allow greater time between patients to disinfect the area, as well as to reduce the number of patients in the reception area at any given time. That might mean that you are offered fewer options for scheduling your appointments. We may give priority to the patients whose treatment is urgent, and the treatment that does not have an urgency might be scheduled later according to the original order. We will be working very hard to catch up on missed appointments.

Sincerely,
Dr. Ned Shimizu and Team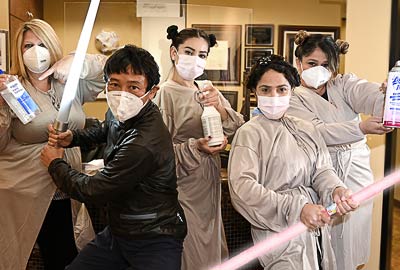 Giving people the smile they want is our passion!
About Us
Dr. Shimizu is an accredited member of the American Academy of Cosmetic Dentistry. There are only 404 dental professionals worldwide (Only six in Houston area) as of 2020 who have achieved this prestigious honor.
Our Contacts
11757 Katy Freeway, Suite 960, Houston, TX 77079